2023 Family Holiday Programs (you must have a minor child with you to attend)
(Crafts may change closer to December. Please check back in November)
HOLIDAY CRAFT DAY! DECEMBER 16th 10 am - 4 pm
Welcome Moms, Dads, Grandma, Grandpas, Aunts, and Uncles! This is a family program. Come spend an hour or the day making a craft with your little elf!
The craft will change every 45 mins or when the supply runs out.
There are no take-home kits for this program.
This is a first come first served program.
If a craft runs out we will set up the next one to begin at the correct time slot (this has never happened but need to say it).
We will not hand out crafts early.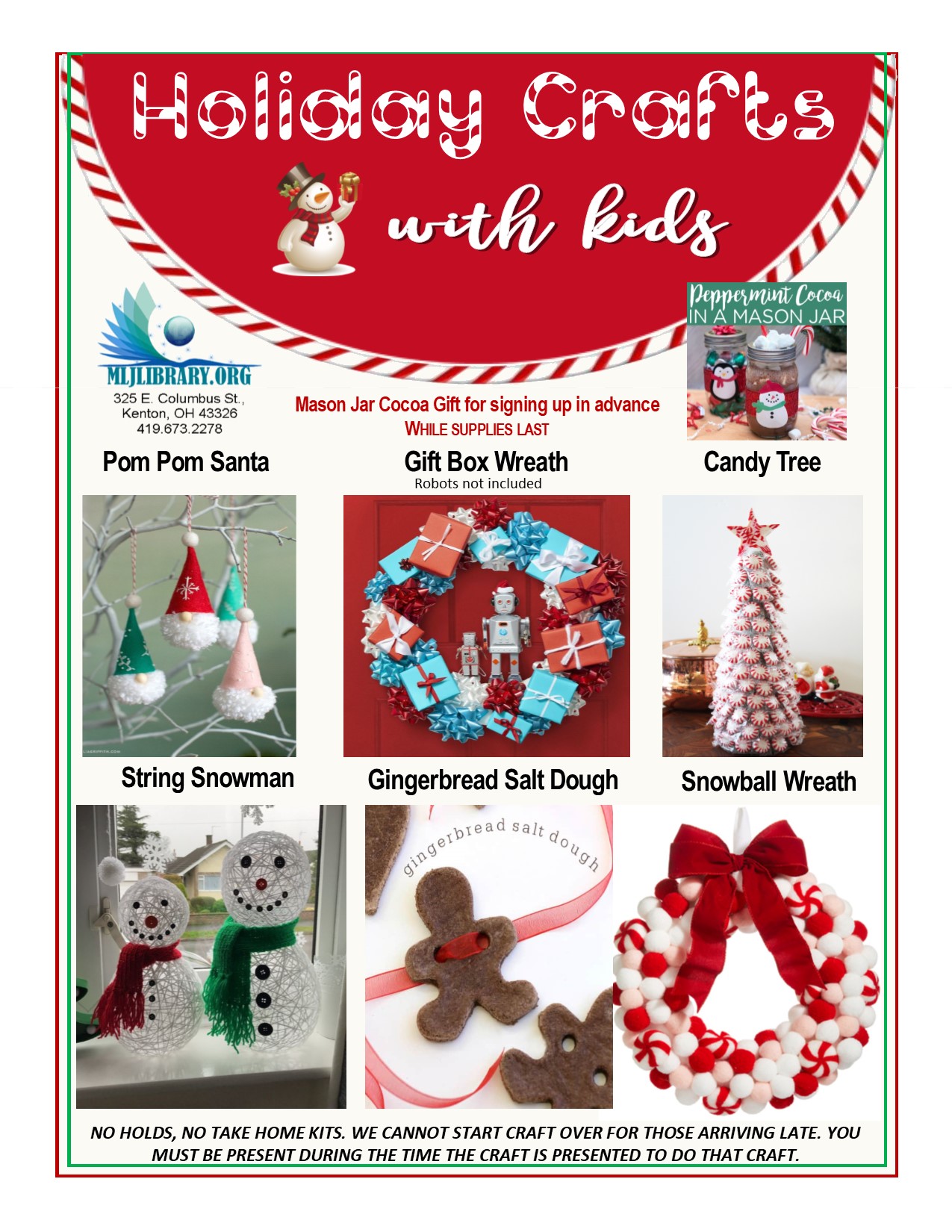 LETTER FROM SANTA
The information must be EMAILED to swhite@mljlibrary.org by December 8th. This is to have the correct spelling of your child's name. You will get a confirmation response. If you do not get a response within the day (on weekdays) please call Susan at 419-673-2278.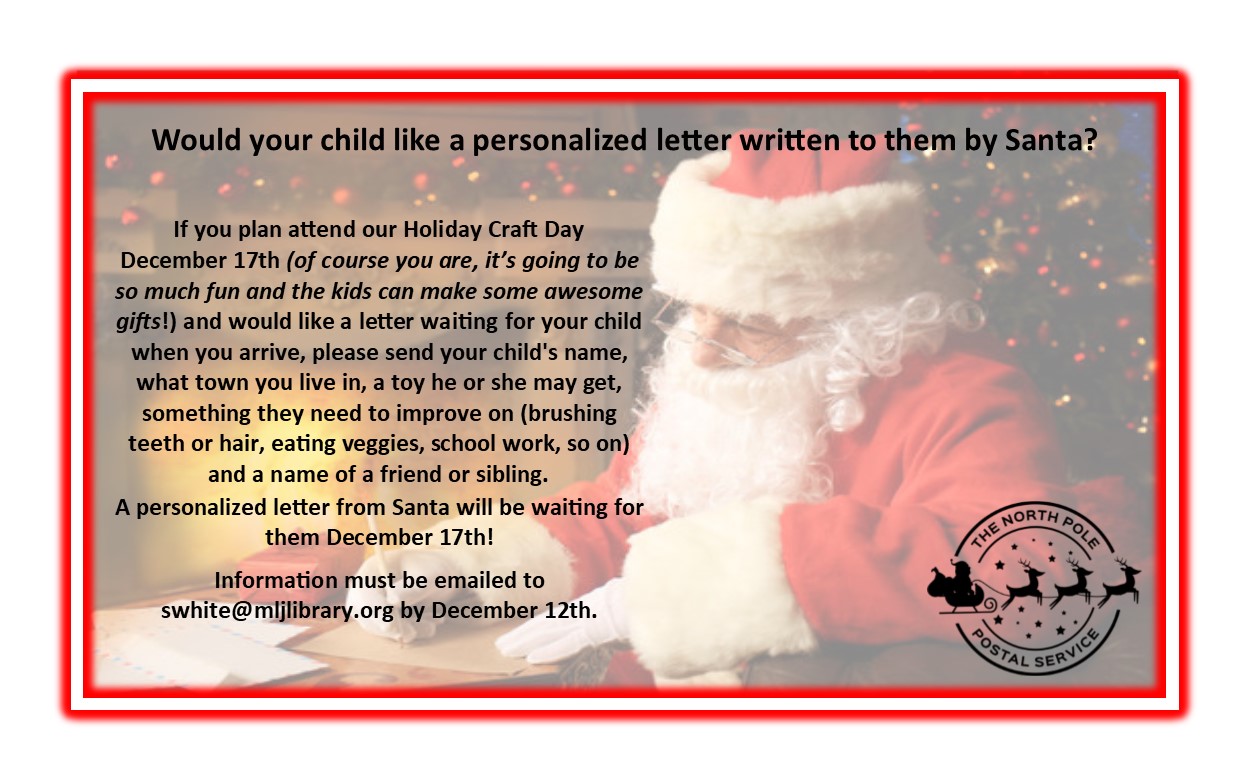 Ho Ho Ho ...Merry Christmas!