Registration is OPEN. Sign up for Easter You & Me Painting!
Here's a sneak peek at the pictures we will be painting in 2023! See you there!!!
Please pay attention to the time and date you sign up for. You will receive a confirmation email within 48 hours and a reminder email prior to the program. If you do not receive a confirmation email please call Susan. If you cannot attend please email to cancel. 
Paint with your child. This program is for adults and minor children to create something together, share a canvas, or paint an individual canvas. Please fill out the form below to sign up or call Susan at 419-673-2278. Take-home kits are available. Each kit has 1 canvas and all the paint needed to complete the painting. Brushes are not included.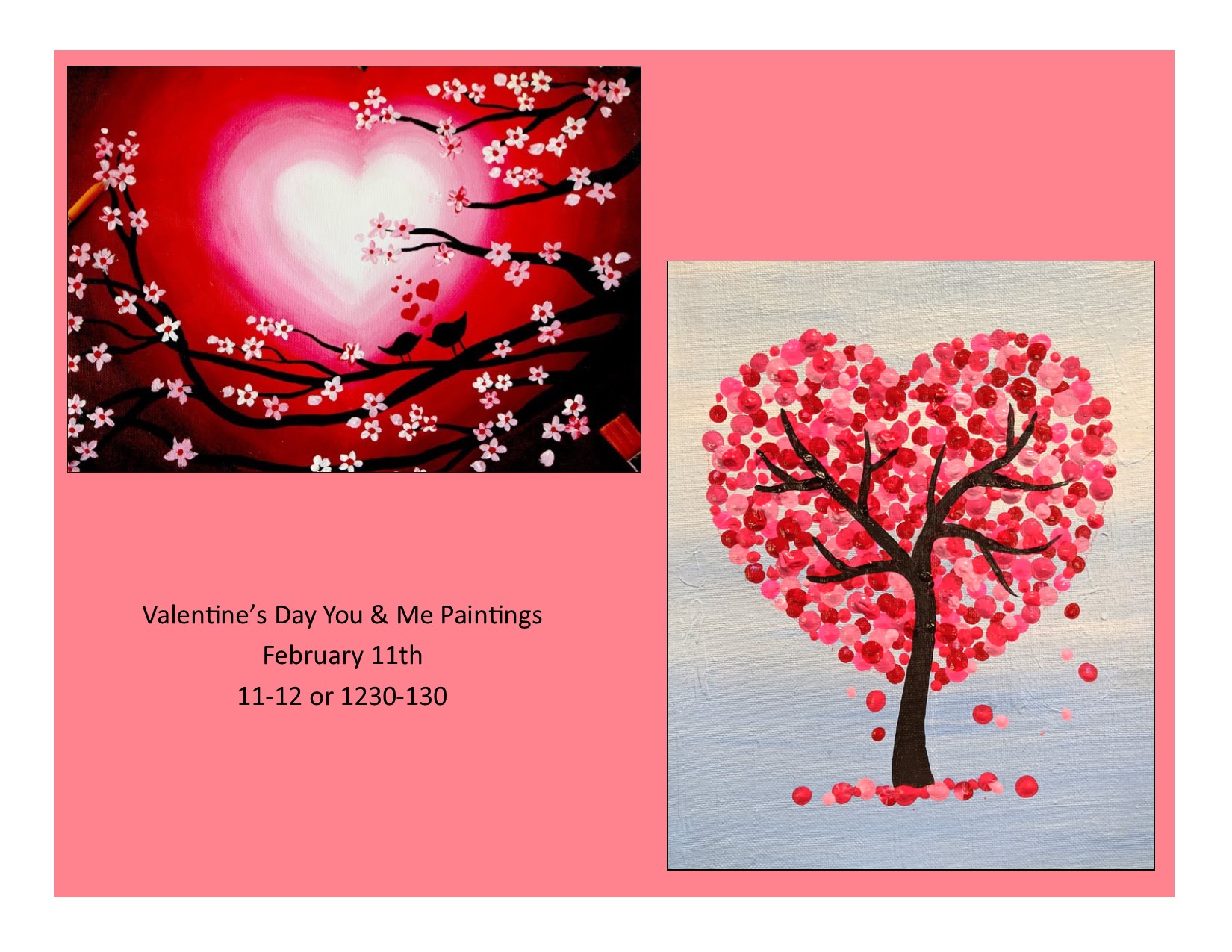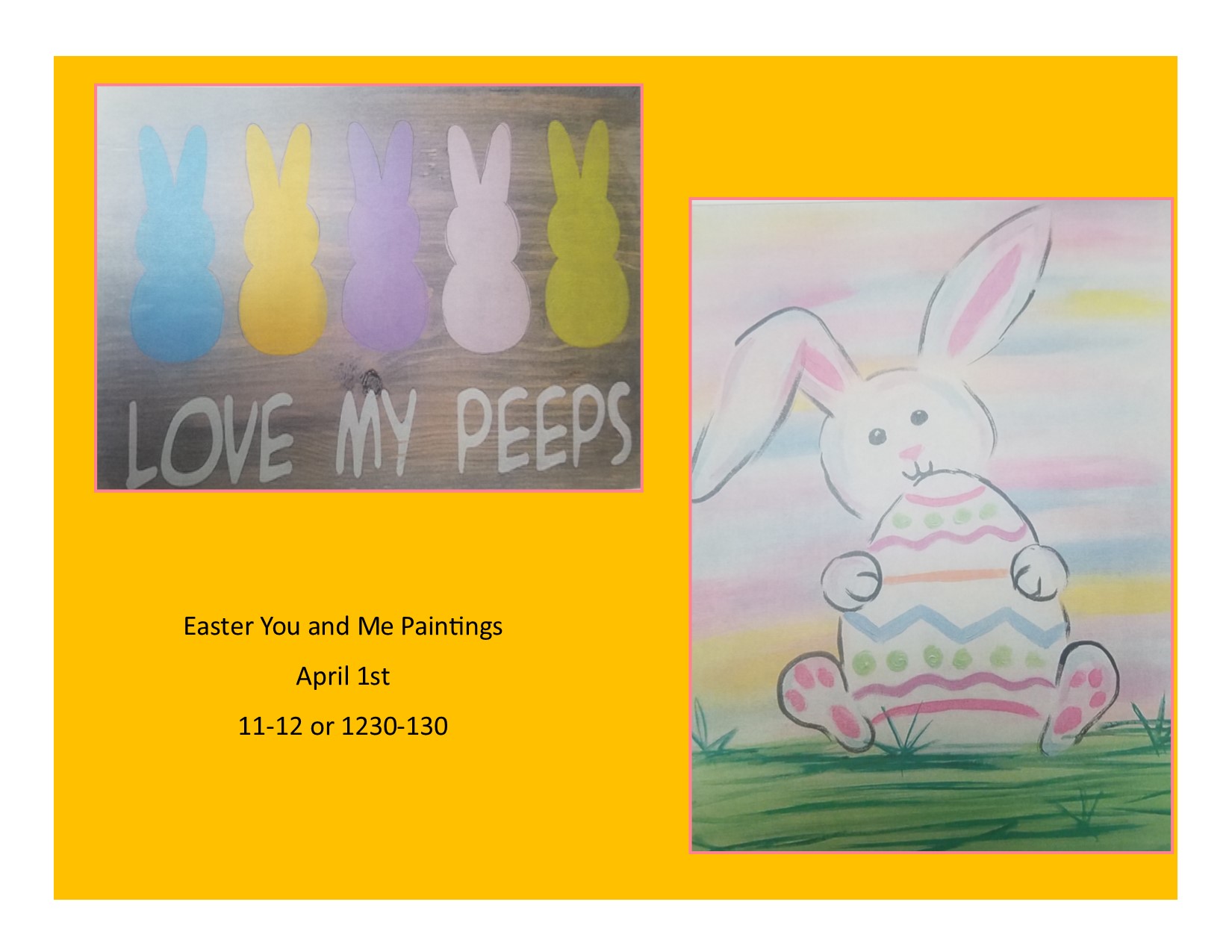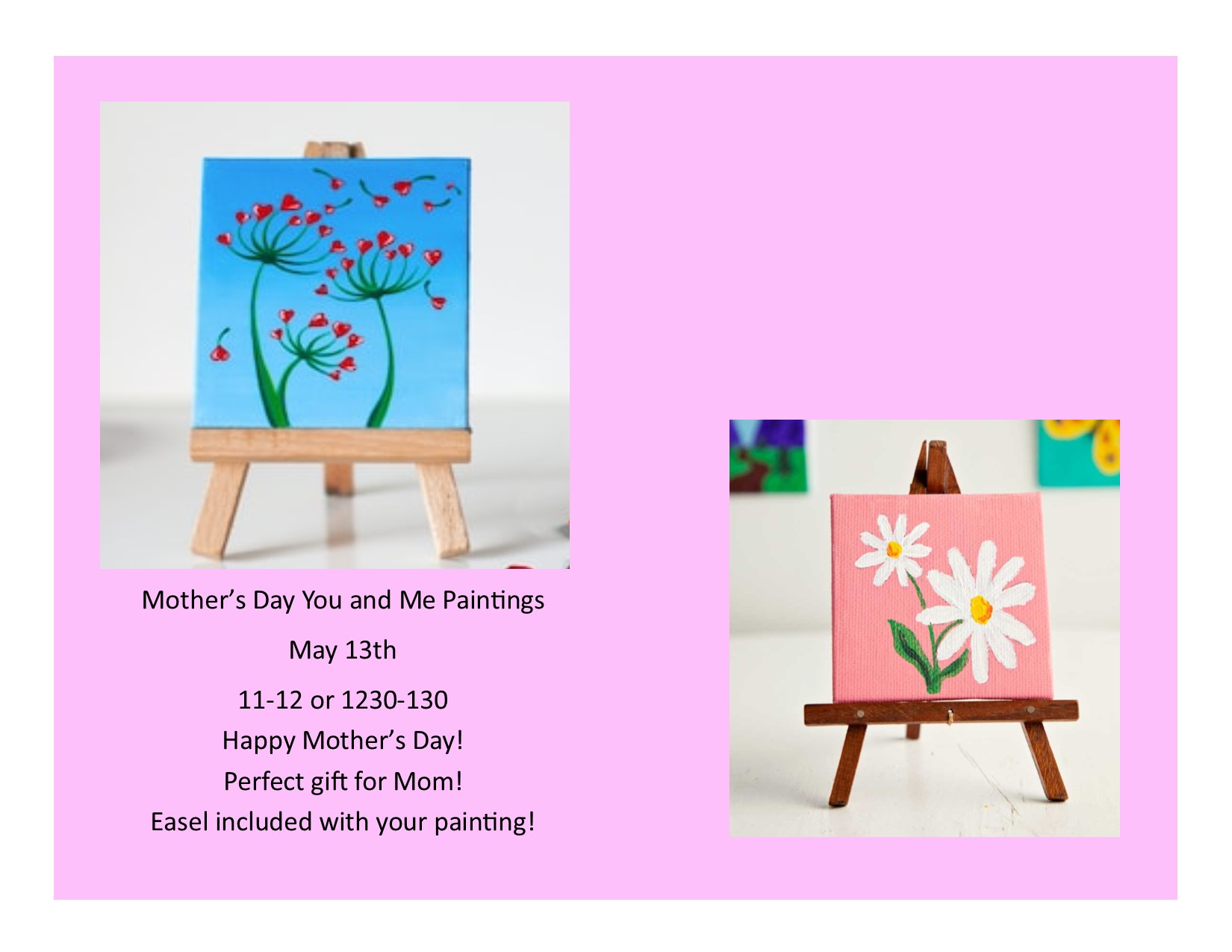 Mini easel included for in-person painting only. Not included in a take-home kit.